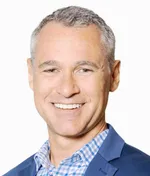 I am a Licensed Mental Health Counselor and Licensed Marriage & Family Therapist providing individual, couples and family therapy, clinical supervision, and forensic and clinical mental health evaluation at a reputable private practice, Integrity Counseling in Largo, FL.
I have 20 years of experience in the human services field in a variety of counseling, case management, and supervisory positions in outpatient and residential treatment centers, public health, government agency, and private practice settings. I am a graduate of the University of South Florida's Counselor Education and Supervision, Rehabilitation & Mental Health Counseling, and Psychology programs and am teaching full-time as an Assistant Professor of Instruction at the University of South Florida's Dept. of Mental Health Law & Policy while also working part-time in private practice as a psychotherapist. Some of my areas of specialization include anxiety and depression, substance abuse and addictions, lesbian, gay, bisexual, and transgender (LGBT) issues, and forensic mental health evaluations. I am the Chair of the Legislative Committee of Suncoast Mental Health Counselors Association, the Executive Director the National Board of Forensic Evaluators, Chair of the Education, Professional Standards, and Continuing Education Committee and Chair of Government Relations Committee of the Florida Mental Health Counselors Association, and the Southern Regional Director, International Counseling Task Force Chair, and Board Liaison for the Ethics Committee of the American Mental Health Counselors Association.

My Counseling Style

I am a cognitive behavioral therapist with a particular interest in evidence-based counseling approaches that merge traditional cognitive behavioral science with mindfulness-based disciplines, creating a balance between acceptance and change, such as Acceptance and Commitment Therapy, Motivational Interviewing, Solution-Focused Therapy, and Mindfulness-Based Cognitive Therapy. I also use Gottman Couples Therapy and Systemic Therapies when working with couples, families, and relationships. Clients are likely to experience me as warm, genuine, empathetic, polite, and compassionate, yet practical and oftentimes solution-focused. My practice is "faith-friendly," meaning that I respect the religious and spiritual beliefs of all my clients. I am "open and affirming," meaning that I accept and embrace the sexual orientation and gender identify of all my clients.
In addition to my work as a therapist, I provide professional training on human services-related topics, having presented for a variety of government agencies, community programs, professional associations, and private businesses. I also write articles and best practice guidelines on a range of clinical topics. As a Qualified Supervisor, I can provide clinical supervision for Registered Mental Health Counselor Interns and Registered Marriage and Family Therapy Interns.

Education
Credentials
Licensed Mental Health Counselor (LMHC), Florida Dept. of Health, #MH9953
Licensed Marriage & Family Therapist (LMFT), Florida Dept. of Health, #MT3100
Qualified Supervisor, Board of Clinical Social Work, Marriage & Family Therapy, & Mental Health Counseling
Certified Clinical Trauma Professional (CCTP), International Association of Trauma Professionals
Certified Rehabilitation Counselor (CRC), Commission on Rehabilitation Counselor Certification, # 00101220
Certified Masters Level Addiction Professional (MCAP), Florida Certification Board, #ADC-010931-2015
Certified Forensic Mental Health Evaluator, National Board of Forensic Evaluators, #000069
Certified Forensic Behavioral Analyst, National Board of Forensic Evaluators, #000001
Certified Telehealth Practitioner (CTP), Florida Certification Board, #100007
Diplomate and Clinical Mental Health Specialist in Substance Abuse and Co-Occurring Disorders (DCMHS), American Mental Health Counselors Association
Internationally Certified Alcohol & Drug Counselor (ICADC), International Certification & Reciprocity Consortium, #121164
Master Addiction Counselor (MAC), National Certification Commission for Addiction Professionals, #509578
National Certified Counselor (NCC) & Certified Clinical Mental Health Counselor, National Board for Certified Counselors (NBCC), #1069610
Substance Abuse Professional (SAP), Florida Certification Board
Gottman Couples Therapy, Level 3 Training
Awards
Public and Community Service Award, 2019-2020, American Mental Health Counselors Association
Researcher of the Year, 2019-2020, Florida Mental Health Counselors Association
Mental Health Counselor of the Year, 2015-2016, American Mental Health Counselors Association
Counselor Educator of the Year, 2015-2016, Florida Mental Health Counselors Association
FMHCA Leadership Award, 2014-2015, Florida Mental Health Counselors Association
Professional Associations and Affiliations
To review a full copy of my curriculum vitae, click here.
(Revised 6/4/23)