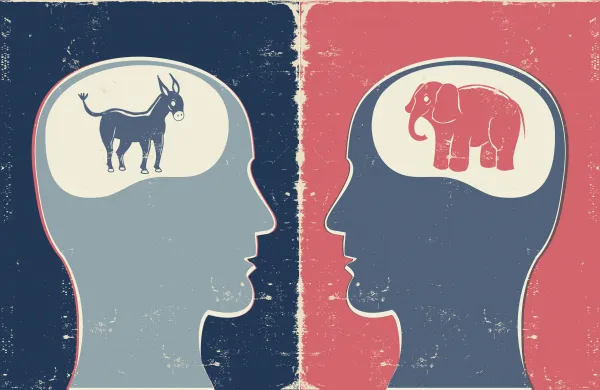 Political Dysphoria is a state of unease or generalized dissatisfaction with political polarization and/or partisan politics.
Looking for a little relief from all of the chaos of dissension? Here are some resources for countering political dysphoria:
Videos
Click here to watch a YouTube playlist of videos I think are worth watching.
Click here to check out the YouTube channel for Braver Angels, a 501(c)(3) nonprofit organization that seeks to depolarize American politics. Their events, in my opinion, exemplify civil discourse between Americans with opposing political viewpoints.
Click here to check out the YouTube channel for Heterodox Academy, a a nonpartisan nonprofit that works to improve the quality of research and education by promoting open inquiry, viewpoint diversity, and constructive disagreement in institutions of higher learning.
Books
I Never Thought of It That Way: How to Have Fearlessly Curious Conversations in Dangerously Divided Times by Monica Guzman
The Righteous Mind: Why Good People Are Divided by Politics and Religion by Jonathan Haidt, PhD.
In Search of Braver Angels: Getting Along Together in Troubled Times by David Blankenhorn
The Rational Optimist: How Prosperity Evolves by Matt Ridley
The Global Trends Every Smart Person Should Know: And Many Others You'll Find Interesting by Ronald Bailey & Marian L. Tupy
The Depolarizing of America: A Guidebook for Social Healing by Kirk Schneider, PhD
The Coddling of the American Mind: How Good Intentions and Bad Ideas are Setting Up a Generation for Failure by Greg Lukianoff & Jonathan Haidt, PhD
Podcasts
Sam Harris is a neuroscientist and philosopher. On several of his podcast episodes, he interacts with guests who have very different political positions than his own, but you may find some of his reasonable discussions with them to be refreshing:
Episode #285: American Division
Episode #283: Gun Violence in America
Episode #281: Western Culture and its Discontents
Episode #274: The Future of American Democracy
Episode #264: The Religion of Anti-Racism
Episode #207: Can We Pull Back from the Brink?
Articles
Check out facts that fill your heart with optimism at www.humanprogress.org
Check out a FlipBoard collection of articles on how liberals, conservatives, and everyone else live in harmony
Read 7 Steps to Alleviating Election Anxiety in Psychiatric Times, by Dr. Steven Moffic, MD
read Medical News Today's How to Look After Your Mental Health in the Aftermath of the Election.
Read Bustle's 7 Strategies for Dealing With Political Conversations Over the Holidays.
Courses
Want to learn how to dialogue constructively online with people you disagree with politically? Take the free Braver Angels Skills for Social Media course online!
Balanced News Sources
Explore Your Beliefs and Biases
Resources for Counselors
Norton, A. (2020, Fall). Therapy after the election: Helping clients--and ourselves--deal with unwanted results. The Advocate Magazine, 43(4), 12-15.
Norton, A.L. (2021). Political ideologies, political party affiliation, and treatment decisions of clinical mental health counselors (Publication No. 28411261) [Doctoral dissertation, University of South Florida]. ProQuest Dissertation and Theses database.
Counselor educators: Consider joining Heterodox Academy, dedicated to viewpoint diversity on college campuses.